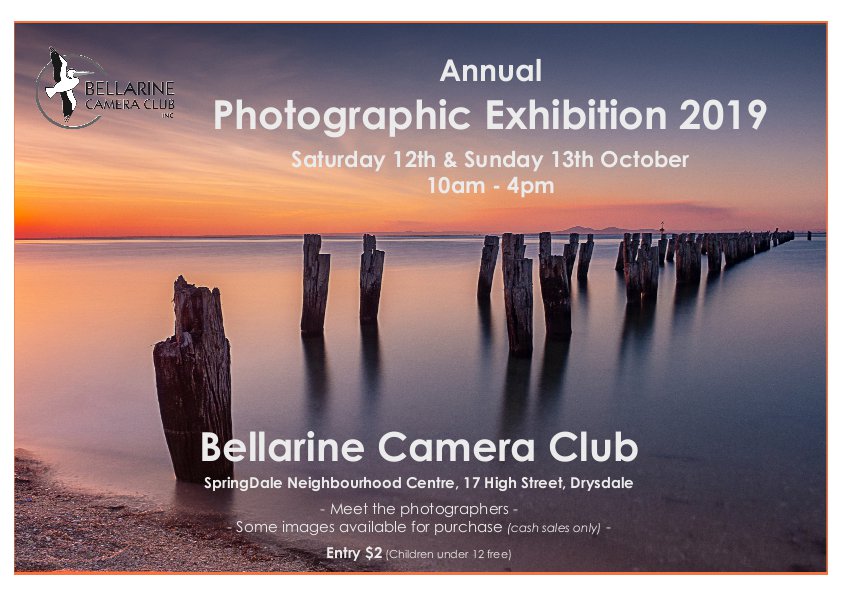 ANNUAL PHOTOGRAPHIC EXHIBITION
On Saturday the 12th and Sunday the 13th of October, 2019 between the hours of 10am to 4pm the Bellarine Camera Club with hold it's Annual Photographic Exhibition at the Springdale Neighbourhood Centre, Main Hall situated in High Street Drysdale just opposite the Shopping Centre.
Images from local photographers will be on display for your viewing pleasure. Meet the photographers and possibly purchase one of their works. (Cash Sales Only)
This club has been together for the past 8 years and is always seeking new members. This exhibition is to show the local and outside public the beauty of photography and how it never ceases to amaze people with images that portray life as it is today and in the past.

Only $2 ENTRY.

For more information please contact Lynne Bryant on 0438 512 467.
Members see below for Entry Forms and Guidelines: